Product Description
Production of graphite electrode materials are Petroleum Coke, needle coke and coal tar pitch
(1) petroleum coke
The petroleum coke is a petroleum residue, and the petroleum asphalt is obtained by coking the combustible solid product. Color black porous, the main element of carbon, ash content is very low, generally below 0.5%. Petroleum coke is a kind of easy graphite carbon, petroleum coke in the chemical industry, metallurgy and other industries have a wide range of uses, is the production of artificial Graphite Products and electrolytic aluminum with the main raw materials.
Petroleum coke by heat treatment temperature can be divided into two kinds of raw coke and calcined coke, the former by the delayed coking of the petroleum coke, containing a large number of volatile, low mechanical strength, calcined coke is generated by calcination. Most of the refineries in China only produce coke, calcined work in the carbon plant.
Petroleum coke by sulfur level distinction can be divided into high sulfur coke (sulfur 1.5% or more), sulfur coke (sulfur 0.5% -1.5%), and low sulfur coke (sulfur below 0.5%) three, Graphite electrodes and other artificial graphite products are generally produced using low sulfur coke production.
(2) needle coke
Acupuncture coke is a kind of high quality coke with obvious fibrous texture, strong thermal expansion coefficient and easy graphitization. When the coke is broken, it can be divided into slender granules by texture (aspect ratio is generally above 1.75) Anisotropic fibrous structure can be observed under polarized light microscopy, which is called needle coke.
The anisotropy of the physical properties of the needle coke is very obvious, parallel to the direction of the long axis of the particles has good conductivity thermal conductivity, thermal expansion coefficient is low, in the extrusion molding, most of the long axis of particles in the extrusion direction. Therefore, the needle coke is the manufacture of high power or ultra-high power graphite electrode key raw materials, made of graphite electrode resistivity is low, thermal expansion coefficient is small, good thermal shock resistance.
Needle coke is divided into oil-based oil as raw material for the production of oil-like needle and refined coal asphalt raw material production of coal-like needle coke.
(3) coal tar pitch
Coal tar pitch is one of the main products of deep processing of coal tar. For a variety of hydrocarbon mixture, at room temperature for the black high viscosity semi-solid or solid, no fixed melting point, softened after heating, and then melt, the density of 1.25-1.35g / cm3. According to its softening point is divided into low temperature, medium temperature and high temperature asphalt three. The temperature of the asphalt is 54-56% of the coal tar. The composition of coal tar is extremely complex, and the nature of coal tar and the content of heteroatoms, but also by the coking process system and the impact of coal tar processing conditions. Characterization of coal asphalt characteristics of many indicators, such as asphalt softening point, toluene insoluble (TI), quinoline insoluble (QI), coking and coal tar pitch rheology.
Coal asphalt in the carbon industry as a binder and impregnating agent used, its performance on the Carbon Products production process and product quality greatly affected. Binder Asphalt generally use softening point is moderate, high coke value, β resin high temperature or medium temperature modified asphalt, dipping agent to use a lower softening point, low QI, rheological properties of good temperature asphalt.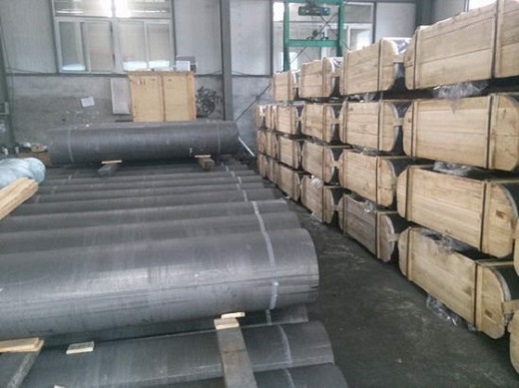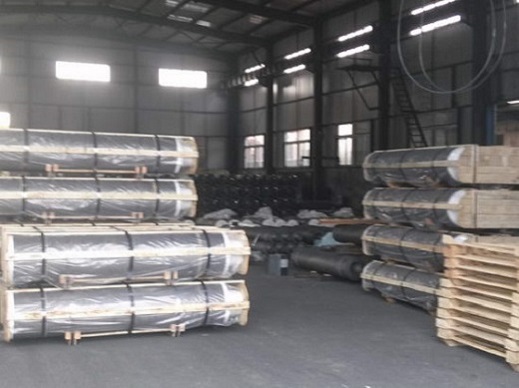 Fengcheng Ruixing Carbon Products Co., Ltd
The national scenic area of Fengcheng Ruixing Carbon Co. Ltd. is located in the beautiful scenery of the Liaoning province at the foot of the Phoenix Mountain, adjacent to the city of Fengcheng Shendan expressway exit from the Fengcheng high speed rail station 25 km south of Donggang, Dan and Dalian Port, from the north to the northeast economic center of Shenyang City, 140 kilometers. Founded in 1992, as a private Limited by Share Ltd, the total assets of more than four hundred million yuan, an annual output value of more than four hundred million yuan. Company has more than 400 employees, more than 50 professional and technical personnel. After years of rolling development, there are three production bases of Xin Xing carbon, Baoshan carbon and white flag graphitization factory. The plant covers an area of 120 thousand square meters, with a construction area of 35 thousand square meters. The company has advanced equipment, leading domestic production process, and realizes informatization and integration. It provides a guarantee for the high quality of products. Have 24 cans of counterflow type calcining furnace, 3500 tons, 2500 tons of hydraulic machine hydraulic machine, hydraulic press 1700 tons, room 18, room 30, ring type baking furnace ring type baking furnace, high pressure impregnation, 33 spaces of tunnel kiln, 10000kVA graphite furnace, 16000kVA DC DC graphitizing furnace, three sets of CNC machine tool electric and the joint automatic production line is the domestic industry with advanced equipment. An isotropic, fine structure, isostatic graphite production line, the main equipment supporting, 1250 x 3200 isostatic pressing machine and a car type furnace two. Company's various specifications graphite electrode production capacity of 40 thousand tons / year, isostatic graphite production capacity of 2000 tons / year. The main products cover the diameter of 200 ~ 700mm in diameter normal power graphite electrode, impregnation (high density) of graphite electrode, graphite electrode high power and ultra high power graphite electrode four series more than 30 varieties of different specifications of graphite electrode and graphite block, graphite and other carbon product specific special. Company's products with high strength, good conductivity, good thermal shock resistance, low consumption and so on, it is widely used in metallurgy, chemical industry, machinery and other industries. 50% of the products sell well in 30 provinces, municipalities and autonomous regions, and 50% are exported to Southeast Asia, Japan and South Korea, Europe, America, Africa and other more than 30 countries and regions. One of the company's core concept: quality is the life of enterprise, the company has annual technical improvement and upgrading of equipment, and constantly improve the process control, and in strict accordance with the requirements of ISO9001 implementation of the quality monitoring and management of the entire process. Modern enterprise management model, strict quality management system, electronic information management platform, to ensure product quality is highly balanced and stable, in order to meet customer demand for product quality...... [] Xin Xing carbon along the way, from an unknown to the public of the village enterprises, to the development of the international influence of modern carbon enterprises. The company will continue its efforts to focus on the carbon industry and to become a professional global graphite electrode manufacturer.
Company Name: Fengcheng Ruixing Carbon Products Co., Ltd
Representative: Lijun Shi
Product/Service: Graphite Electrode , Graphite Powder , Graphite Block , Graphite Broken , Graphite Shaped Parts , Wooden Pallet
Capital (Million US $): 10000
Year Established: 2012
Total Annual Sales Volume (Million US $): US$50 Million - US$100 Million
Export Percentage: 91% - 100%
Total Annual Purchase Volume (Million US $): US$10 Million - US$50 Million
No. of Production Lines: Above 5
No. of R&D Staff: 21 -30 People
No. of QC Staff: 41 -50 People
Factory Size (Sq.meters): 10,000-30,000 square meters
Factory Location: Four groups of hongqi village, baoshan town, fengzhen, dandong city, liaoning province
Contact Person: Mr. Chunfei shi
Tel: 86-0415-8902033